Number of posts

: 82


Age

: 36


Location

: Deutschland


Job/hobbies

: Adobe Certified Instructor


Gfx Experience

: Richard Pryor


Points :

0


Registration date :

2008-08-12



nice dude
Cbox moderator





Number of posts

: 571


Age

: 29


Location

: puert0 galera or. mind0ro


Job/hobbies

: playing online game


Gfx Experience

: CompuTeR-AdiKS Nd DeFence-of-the Ancient...*and* *online games*...


Points :

0


Registration date :

2008-08-14



..its nice..
i'll try..
einks!
_________________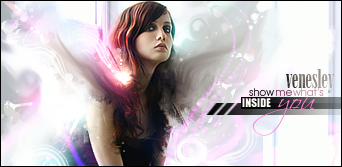 There are 3 great things in this world.
The first thing is for you to love someone.
The second thing
is for someone to love you back
and the third greatest thing is for the first
and second thing
to happen at the same time...
+vEnEsLy 04ever+
Cbox moderator





Number of posts

: 1081


Age

: 25


Location

: philippines


Job/hobbies

: student


Gfx Experience

: 'live life to the fulliest'


Points :

5


Registration date :

2008-08-17



thx for sharing
href="http://www.friendster.com/photos/42157877/1/213388882">
src="http://photos-p.friendster.com/photos/77/87/42157877/1_213388882l.jpg"
border="0"/>

The longer the life the more the offense, the more the offense the more
the pain, the more the pain the less defense and the less defense the
less the gain.
The moment an ill can be patiently handled, it is disarmed of its poison, though not of its pain.
Cbox moderator





Number of posts

: 571


Age

: 29


Location

: puert0 galera or. mind0ro


Job/hobbies

: playing online game


Gfx Experience

: CompuTeR-AdiKS Nd DeFence-of-the Ancient...*and* *online games*...


Points :

0


Registration date :

2008-08-14



_________________
[s][i][n][n][e][r]






Number of posts

: 550


Age

: 24


Location

: samar


Job/hobbies

: shtudent


Gfx Experience

: mejuu .. hehe


Points :

0


Registration date :

2008-06-27



---
Permissions in this forum:
You
cannot
reply to topics in this forum